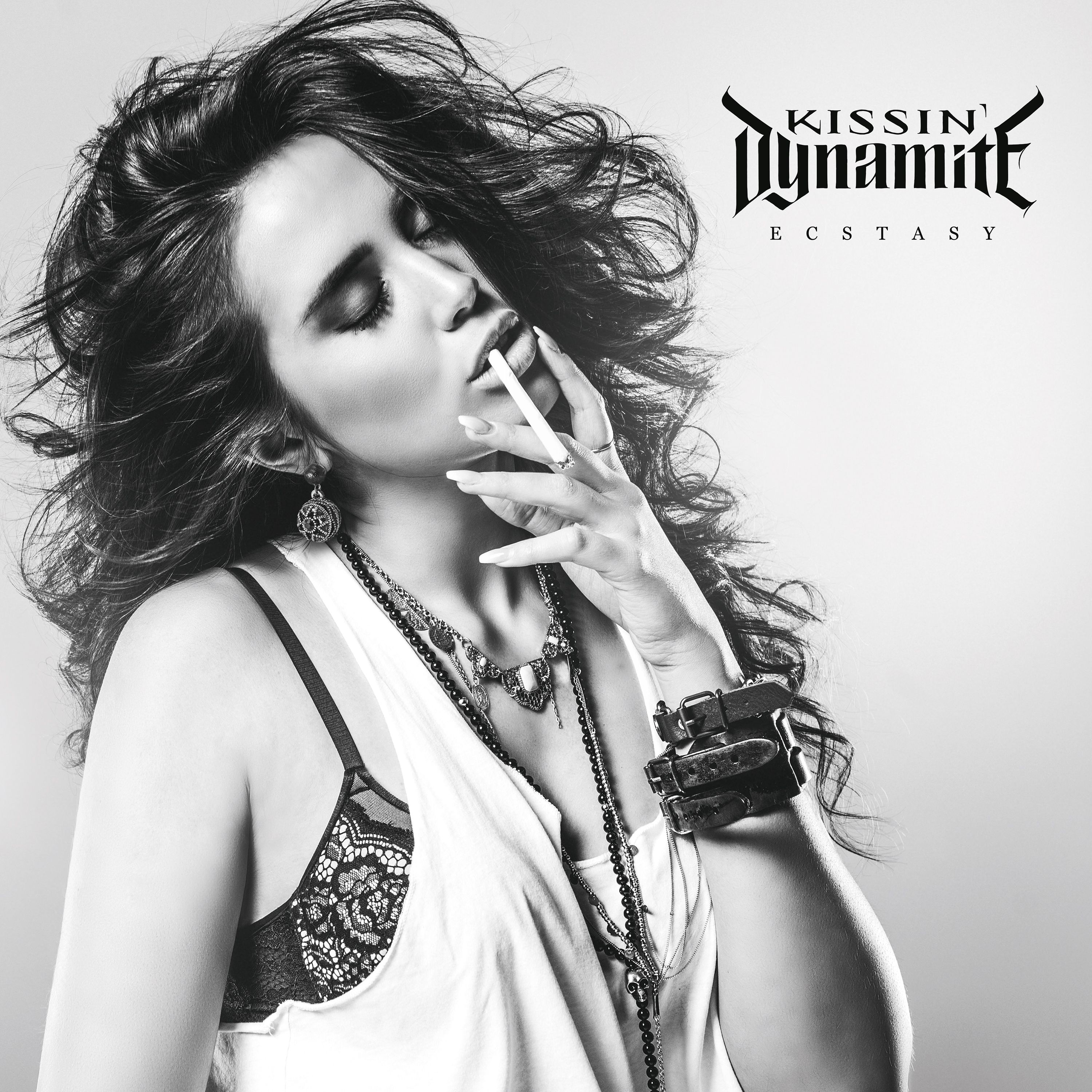 Band: Kissin' Dynamite
Album: Ecstasy
Genre: Rock
Location: Tubingen
Release Date: 7/6/2018
Label: Sony Columbia/Metalblade
---
German Rock powerhouses Kissin' Dynamite are set to release their newest album entitled "Ecstasy" is being released on July 6th, 2018 through Sony Columbia/Metalblade Records! While the majority of their music has an "old school" vibe to it, they definitely went back to their roots a little more on this album, while still staying fresh and remaining a breath of fresh air in the world of Rock and Roll music. The way I generally like to do my reviews is to pick my 3 favorite songs from the album and really dive into those. Well, Kissin' Dynamite sure made it incredibly difficult to narrow it down to just 3, but here it goes.
Starting off the album strong, is the single called "I've Got The Fire", which they actually have a music video out for. The song has a very nice build starting with the instrumentals, then slowly adding some very low-key vocals right before they really punch in and get things rolling. Personally I really enjoy songs that start off that way because they really build the suspense and get the listener interested, wondering what's coming next. The first verse gets you good, because it has very subtle background guitars, the kick drum pounding steady quarter notes forcing you to tap your foot, and then the vocals are the nice icing on the cake. Like most of the album, this track has a very big sound that you can picture being performed on that big stadium stage. The steady drum beat, the powerful almost 80's styled rock vocals really make this song hard NOT to get into. 
Fast forwarding to track 4, the title track "Ecstasy", this one is another hard hitter on the album that features Anna Brunner from the all female rock band Exit Eden. To be honest, I have heard very few duets where the voices work together quite as well as Anna's and Hannes' voices do. The way they trade off lines, and come back to do lines together works quite well and allows their voices to blend stupendously. This song reminds me a little bit of Rush (at times), REO Speedwagon, and Skid Row during different parts of it. The upbeat nature of this tune, combined with the tasteful guitar leads, perfectly timed stops before the chorus, and the way that they bridge together the guitar solo with the final chorus makes for one Hell of a Rock anthem in my eyes. "Ecstasy" is clearly a well written powerhouse of a track intended for the purpose of getting people moving and shouting.
Now there are so many fantastic tracks on this album that it was very hard for me to pick a favorite, but  the top track for me definitely goes to "Breaking The Silence". I am absolutely in love with the way that they started off the song, which was to have a few bars of acoustic guitar, then a brief pause before really slamming in with full drums, guitars, and everything. This is a really cool mid-tempo song that uses an almost tribal sounding drum beat in the verse with very strong and driving vocals parts over it that are actually quite rhythmic in nature. The choruses have a huge sound to them that are always ended with catchy sing-a-long group vocals. The structure of "Breaking The Silence" and how everything fits together and leads into the next part so well is just incredible to me. This song's guitar solo is probably my favorite of the album well; I can't really explain it, there's just something about it that I'm immediately drawn to. Also, the way that they come out of the guitar solo into a few beats of silence, followed by a very brief section where the guitar loses all distortion and essentially plays the chorus vocal melody...and then the vocals lead back into a huge ending chorus...well it's things like that that really get me losing my mind over a song. I absolutely LOVE it when there's a soft section, then silence, then BAM! 
If you would like a little preview of what the rave is all about surrounding Kissin' Ecstasy, I have included the music video for their track "I've Got The Fire" below. Practically every song on this album is going to get you pumped and eager to hear what comes next, like a true Rock and Roll album should. Again, "Ecstasy" releases on July 6th through Metalblade Records, so go find out for yourself just what you have been missing out on. You can purchase this album through Amazon music, Apple music, Google Play, and more! Check out their Facebook page for more information, music, and show updates!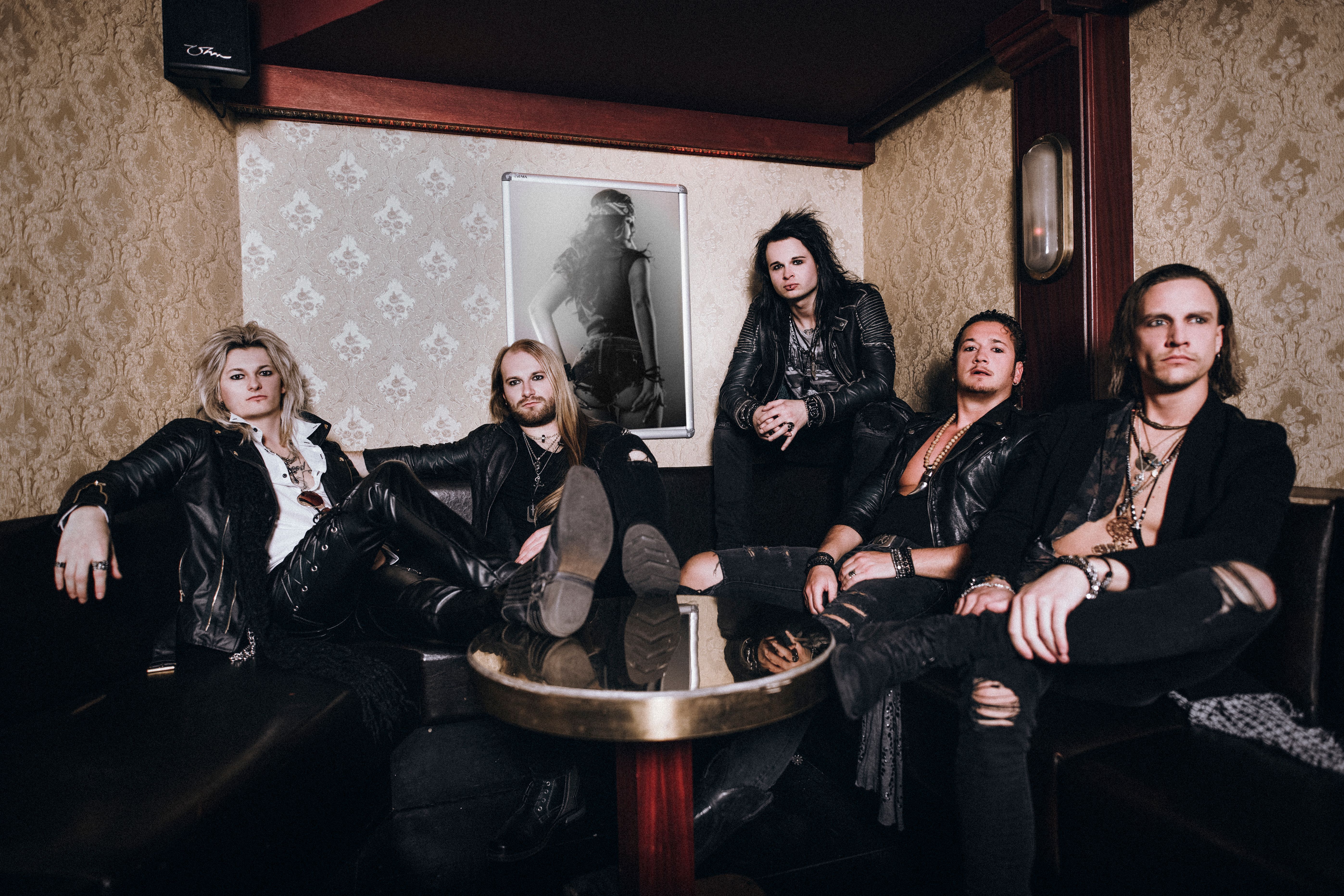 JJ King Album Rating - 8/10