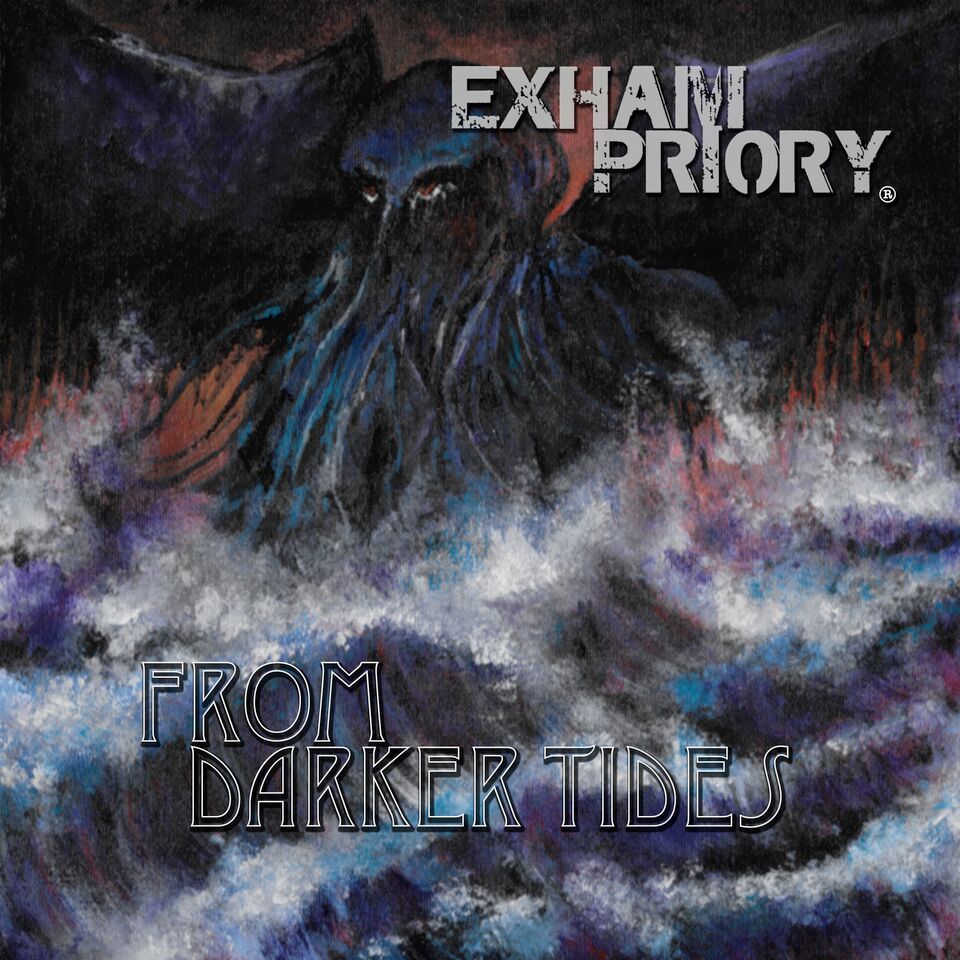 Band: Exham Priory
Album: From Darker Tides
Genre: Grunge/Punk
Location: Niagara Falls, NY
Release Date: 6/15/18
---
Hailing from Niagara Falls, NY, Exham Priory delivers high energy, foot stomping Rock N Roll. They draw influence from Grunge, old school Punk, and good ol' Rock to bring a nice dash of diversity to their sound. During different songs I'll hear things that'll sound like Bush, The Ramones, Motorhead, Stone Temple Pilots, and even Anti-Mortem. Their album "From Darker Tides" releases on June 15th, for which they're having a CD release Party at The River Pub in Niagara Falls, NY. 
Opening the album is their track titled "Another Round", which immediately hits you with a nice and heavy half-time groove that packs a Hell of a punch. Like most of their songs, this one never lets up, delivering a solid punch throughout the entirety of the track, while still keeping it dynamically sound. "Another Round" definitely gives me a very heavy Bush feel, with maybe a hint of Alice In Chains. 
Next up is a very up beat punk rock track with a catchy name, "Suck". If this song doesn't have you tapping your foot, banging your head, or SOMETHING, then you're doing it wrong. My punk knowledge is honestly a little limited, but this one gives me a nice Misfits, maybe even Ramones feel; It's upbeat, catchy, and unrelenting. The chorus of "Suck" is killer and upbeat, then just for a moment the bridge hits your with a killer half-time riff to really mix it up and get you amped for the verse to come back in. This is definitely a solid, well written punk jam. 
I'm not going to touch on every track so I don't keep you here all day, but I definitely need to touch on Track 3, "Lost". Without a doubt this is my favorite one on the album. I've seen these guys live more than once, and every time this is definitely the song that gets me moving, banging my head, and pounding my fist in the air. Also, you can tell when watching them that this is one of the singer's favorite songs to play with the way he really puts everything into it. All of that emotion, all of that energy that I'm talking about them having with the song live, is exactly what you hear on the recording as well. 
So far I've only mentioned their faster, groovier songs, but track 6, "Pale Goodbye" is where Exham Priory really shines and shows you their versatility with another favorite of mine. This song is slightly slower, and definitely carries more emotion in both the music and the vocals. Most of the others on the album have really gritty grunge vocals, and while he still does that in this tune, the vocalist definitely taps into his ability to sing clean as well, almost reminding me of James Hetfield. Talking about dynamics, "Pale Goodbye" certainly showcases the band's ability to carry the energy of a song well. It rises and decreases tastefully and never fades away completely. With some slow songs the energy just totally evaporates during certain parts, but the band did a great job of fluctuating the song's dynamic without ever letting that happen. 
Now, these are only a few of the kickass songs that Exham Priory managed to throw onto this album. Their tracks Vacant Paradise and Goddamn are also absolutely killer tunes...but you just might have to go buy the full album "From Darker Tides" to see for yourself ;). Overall I think that this is a pretty solid album. As with a lot of bands, I still think that they could be better, and maybe even tighten up and little bit,possibly throw some more feel into the guitar solos, but as a whole I definitely enjoyed listening to this album, Exham Priory has a ton of potential, no doubt about that. Go check out their Facebook page for more music and updates on the band!
JJ King rating of "From Darker Tides" - 7/10