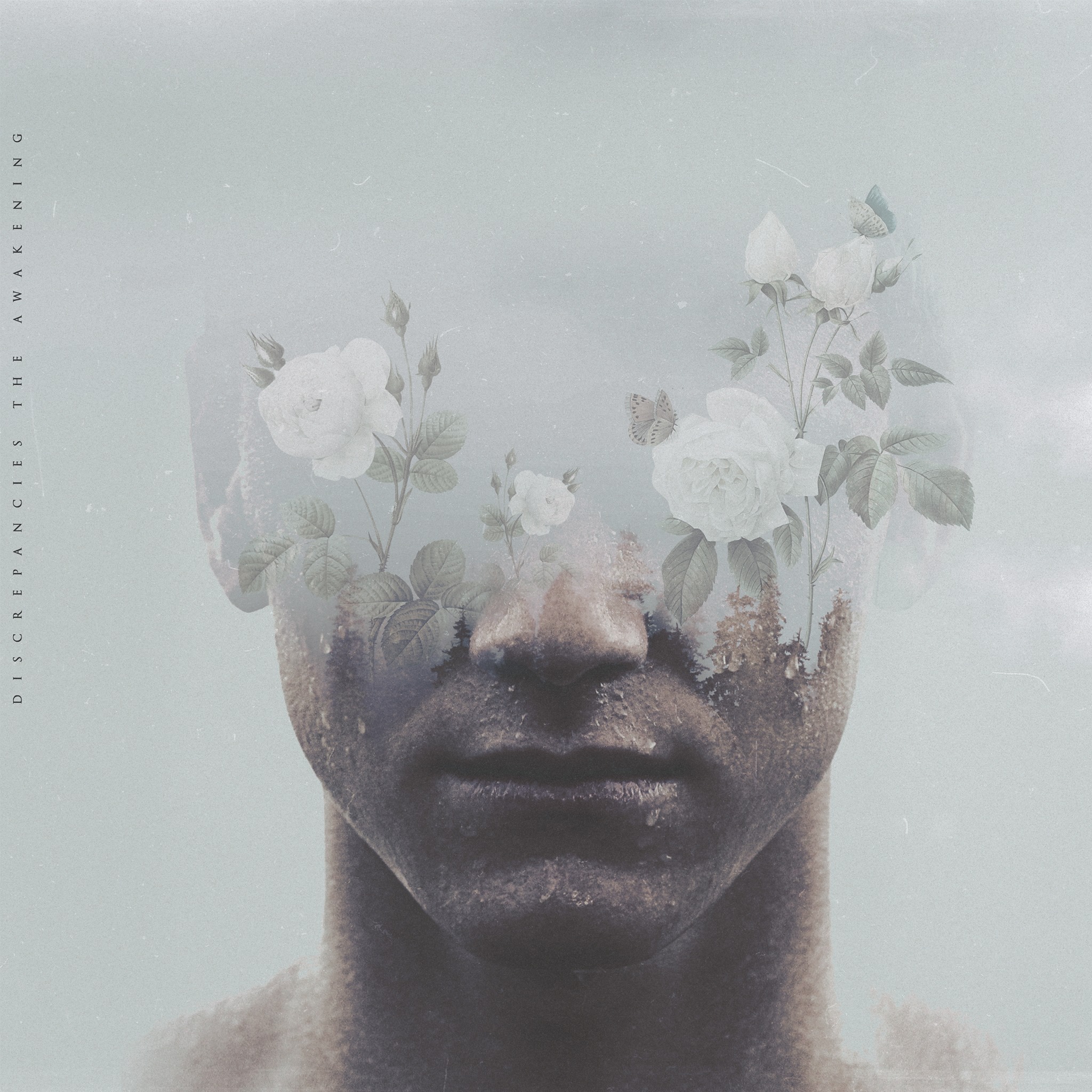 Band: Discrepancies
Album: The Awakening
Genre: Nu Metal/Rap-Core
Location: St. Louis, MO
Record Label: InVogue Records
Release Date: August 16, 2016
---
Up and coming powerhouse Discrepancies hails from St. Louis, MO bringing the heat with their unique take on Nu-Metal/Rap-Rock, combining hip-hop vocals and rock music in a way few have done before. Their debut album "The Awakening" was released back in the summer of 2016, and has been gaining a lot of attention, recently resulting in the band signing with InVogue Records. "The Awakening" is an excellent collection of songs, combining bits and pieces of all different genres including Metalcore, Hip-Hop, Nu-Metal, and even a touch of Punk. For most bands, putting this much versatility into one album can be difficult, but Discrepancies has this down to a science.
The first song (the title track) "The Awakening", comes out strong, fast, and heavy, making it in my top three favorites off the album. It's upbeat verse with harsh vocals gets you amped and ready to go, then they bring it down with a sick half-time breakdown using vocalist ATG's rapping over the top of it as the icing on the cake. It provides the ideal switch-up that keeps you on the edge of your seat, wondering what they'll throw at you next. The chorus has a killer hook to it, enticing you to sing along by the time the track ends. As if that all wasn't enough, they throw a killer breakdown towards the end of the song with a very tasteful back and forth between screaming and rapping. It is moderately similar to some songs from artists like Backwordz or From Ashes to New, but different enough to make it unique to them.  Overall this is a very well written song, built perfectly to capture the listener's attention, and keep them hooked.
Following "The Awakening" is probably my favorite song, "Art of War". This one is the perfect track to showcase their guitarist Addison's killer clean vocals, throwing a solid amount of grit into his voice and plenty of emotion into every note he sings. "Art of War" has an excellent build to it, starting with a moderately low -key verse, mostly consisting of bass, drums, and vocals at the beginning, growing heavier in the second half of the verse with the guitar jumping in, then kicking into the chorus. I must say, these guys really know how to write catchy choruses. The most important thing to me in any song is whether or not I feel the urge to sing along and bang my head all at the same time, and they nailed it on this track. I love the way that they come out of the chorus with the same sick riff from the intro, bridging perfectly into the second verse, which they switched up by throwing ATG's vocals in there to provide a nice contrast from the first verse. On the subject of contrast and dynamics, you have to appreciate how they slowly bring it back down after the second chorus with more laid back instrumentals, giving ATG a chance to really shine with his rapping as he slowly increases the intensity of his vocals, climaxing into the final chorus. That's exactly what a listener of this type of music can really get into, a roller coaster ride of dynamics. The intensity never leaves, it just drops and rises, keeping you thoroughly engaged from start to finish.
There are too many solid songs to go through each one of them without keeping you here all day, so I want to skip towards the end to my other favorite song, "Foresight In Hindsight". Musically this is another killer tune, but what really made me fall in love with it are the lyrics. ATG talks about people trying to tear down your dreams, talk you into getting a "real job", and battling through people trying to discourage you. The first half of the first verse is all of the criticism and comments from people telling him to give it up. Second half comes in and the intensity of the music rises, and he gives his response to all of the haters, explaining how privileged he is to perform music and all the good he can do for people through his lyrics. He talks about how important music is to everyone, and how that's usually the first thing that people turn to when they are going through difficult times. It really is amazing how much good music can do for people, no matter what your background is or what genre you're listening to. Being a musician myself trying to make my dream come true, I couldn't relate more to this song. It's difficult having people try to tell you what you should do, that you're going nowhere and that you need a "real" career. Songs like this give people inspiration, to shoot for the stars and never look back. My favorite lyrics are at the end of the first half of the verse going into his response to the criticism, because it's just awesome, 
"You really need to settle down and make Grandma proud.
First of all, Grandma likes my shit."
Overall "The Awakening" is a great album, solid songs from start to finish, with no duds to be found. There is a little something for everybody, whether you like rock, metal, rap/hip-hop, or anything in between. The majority of the lyrics are meant to fill you with inspiration, motivate you, and show you that you're not alone in whatever you are going through. Discrepancies actually has a Deluxe version of the album coming out that you can pre-order through their website, and it has a couple of tracks that weren't on the original version. Keep your eyes peeled, because these guys are coming into 2018 strong, and I'm sure that they have plenty of great things in store for all of the fans out there. Check out their video for "Art of War" below!
Drummer Jake Rating of "The Awakening"- 8/10