I recently had the opportunity to speak with Garrett Weakley of the up and coming Nu-Metal/Rap-Core band Discrepancies out of St. Louis, Missouri. We discussed how they signed with InVogue Records, their writing process, and more!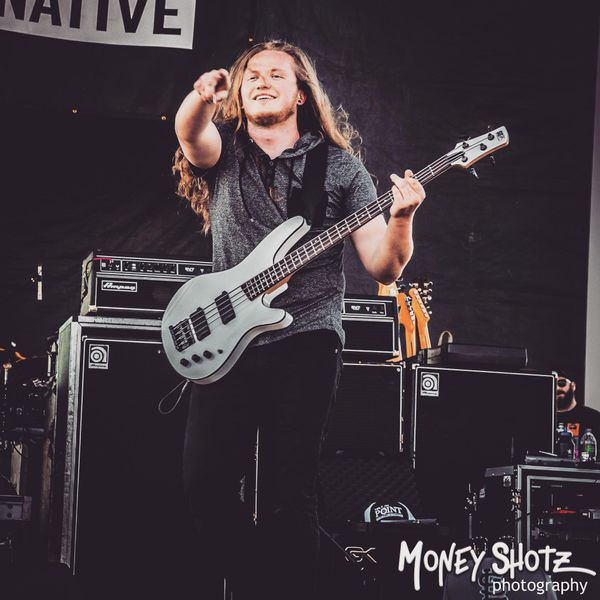 ---
JJ King: You guys have recently signed with InVogue Records, how did that opportunity come about? 
Garrett Weakley: Nick reached out to us from Invogue. He really dug what we were doing and had a lot of ideas for the future. We weren't truly seeking labels at all, but after a few months of talking it was clear they believed in us and the potential we had. We signed with them and so far it has been an extremely easy process. We're stoked for the future and the Deluxe Edition of "The Awakening" 
---
JJ: Discrepancies has a very blended sound between Rock/Metal and Hip-Hop, does it ever get difficult to find a happy medium between the two when writing so that one doesn't overpower the other? 
GW: Sometimes it can be, but after about 4 years of doing this you kind of learn what everyone likes. ATG (Vocals) comes from a strict Rap background, and by that I mean he listened to very little if ANY Rock before this band. It's a bit different for him especially, but also for everyone else because we write essentially as a hip hop team would. Addison and I come up with riffs and structure the songs, Steve adds drums, and Antonio caps it all off with vocals. Every song at that point generally goes through multiple rewrites until everyone is happy and feels their "Sound" is represented. 
---
JJ: Being in a band that's trying to make it can often get difficult and occasionally discouraging, what keeps you going and pushing forward when times get rough? 
GW: Music is a beautiful thing, and if you aren't pursuing music because you genuinely love doing it, it will always be very difficult. However, I feel like all of us truly would play music even if this band weren't together. It can be demoralizing sometimes when people take your songs and talk about how "lame" or "boring" they are, but at the end of the day we don't write music for those people. We write our songs for ourselves and for the people who connect with them. 
---
JJ: Traveling and performing all over the place, you get to see a lot of local and up-and-coming bands, were there some that really stood out above the rest, that you would definitely like to play with again? 
GW: Hmm… Way too many to count, but bands I can think of off the top of my head would be: 
Daily Grind, Talk To You Never, Amberstein, 5 Stories, and so many more. What really sets bands apart is when they aren't just great performers, but also phenomenal people. Anyone who has toured knows that hospitable people are invaluable. Really looking forward to meeting and playing with so many other incredible bands! 
---
JJ: I have watched a few live videos of your performances and you all really get into it live. Are any aspects of your stage performance choreographed, or do each of you just do your own thing? 
GW: We actually have never choreographed anything, but we have talked about it before. We may in the future, but for now we just feel the music. 
---
JJ: What is the most important part of a live performance for you? 
GW: Energy and accuracy (If I can have two things?) People come to a show to be entertained so when we step on stage we know it's about being entertainers, not only musicians. However, you can't play super sloppy either. Finding the balance is important. Every band should strive to be The Chariot haha. 
---
JJ: I see a lot of bands with two vocalists and I always get curious as to how it works. Does it ever get difficult splitting up parts, or does it usually just seem to flow pretty easily? 
GW: ATG write almost all of the vocal parts, and when he isn't feeling a certain part of the song he switches with Addison on vocals. We try out everything in the studio and ultimately stick with what we think sounds the best. On "Not Alone" the main chorus singing spot was originally a guitar line, so it's weird how it changes sometimes. 
---
JJ: I'm sure you play a lot of great shows and plenty of not so good ones as well, but has there been a show where either the crowd was so big or just so interactive where it made you think, "Damn, this is why I do this."? 
GW: Pointfest 2017, we played for nearly 20,000 people and it was absolutely insane. We've got a documentary coming soon for that day so keep your eyes peeled for that. 
---
JJ: You often hear about bands on the road having some crazy stories -throwing stuff into pools from 20 story hotel rooms, motorcycles riding around the bar, etc.- what is the most memorable off-stage Discrepancies tour story? 
GW: Absolutely nothing because we are perfect little angels. 
---
JJ: Whenever it is that Discrepancies is over and done, what is one thing that you would like to say that you have accomplished above anything else? 
GW: We stayed true to ourselves and didn't change because anyone said we had to. (Whether that be music, style, members, etc.)
---
Big thanks to Garrett for taking the time to talk with me, I'm really looking forward to what Discrepancies has in store for us in the future.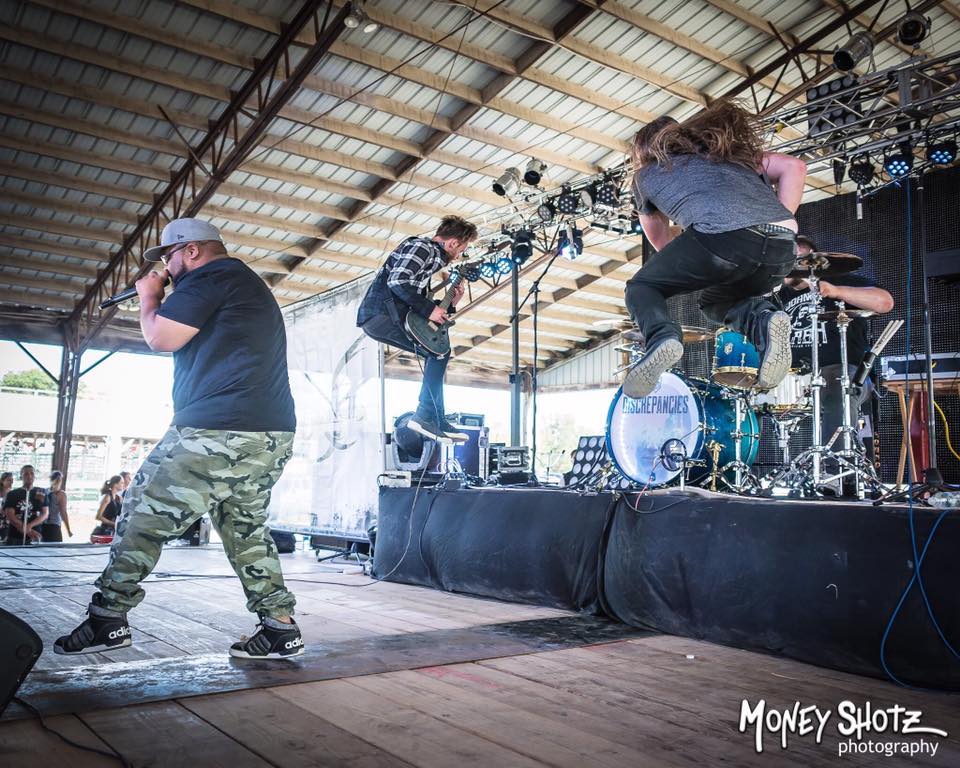 Discrepancies is:
ATG Metcalf - Vocals 
Garrett Weakley - Bass 
Addison Bracher - Guitar 
Phatbeatz Steve - Drums
https://www.facebook.com/Discrepancies/
https://www.discrepanciesmusic.com/
Photos by Money Shotz Photography- Full photo album here
Check out their music video for the track "Art of War".